Some years ago, I had the pleasure of getting to know the owner of GraphixStation.com through email. Over the years, they have created all of the logos for the Prepared Christian blog, facebook and twitter pages, as well as the Preparedness Club. Sometimes I have an idea of what I want but don't do a very good job expressing it. They knock it out of the park every single time!
I recently got an email with a .pdf attachment containing a very nice looking 72 Hour Bug Out Bag List. The email said that after so many friends and family asked what should go in one, they made this list so they could just hand it out! What a fantastic idea! I have been given permission to hand it out to all of you!
You might need to tweak the list but, for the most part, I think it is pretty solid. It being in .pdf form means you can print it, download it or email it to loved ones who can benefit.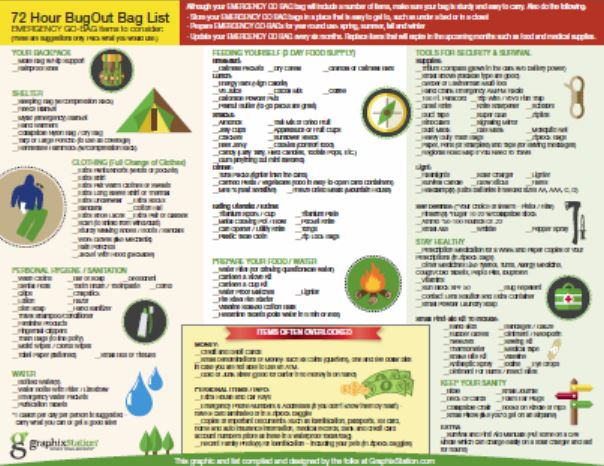 To download the 72 Hour Bug Out Bag List; by GraphixStation, right click on the link or the image, and "save file/target as".
If you are ever in need of graphics design work, I cannot recommend GraphixStation highly enough! Fellow Prepared Christian and very talented!