When making any kit a good approach is to make sure you have the five basics covered; water, food, shelter, security and energy. There might be an item that could (or should) be in another group, and I am sure I missed an item or two.  There might also be items here that don't make sense for you. Just use this as a guide for building the kit that meets your needs.
I carry a lot of gear in my car, mostly because my car is usually where I am. I store the gear in a GHB (Get Home Bag) and in a plastic storage bin.  Some of this gear is only in the care because of the GHB and it is not necessarily just for the car kit.
Water
Metal coffee can (can be used to melt snow and to heat up water with candle, could also be used as a shovel if needed. You can also store food stuffs inside as to save space.)
Half full water container (half full to provide room for freezing)
Filtered sport water bottle
Water purification tablets (not photographed)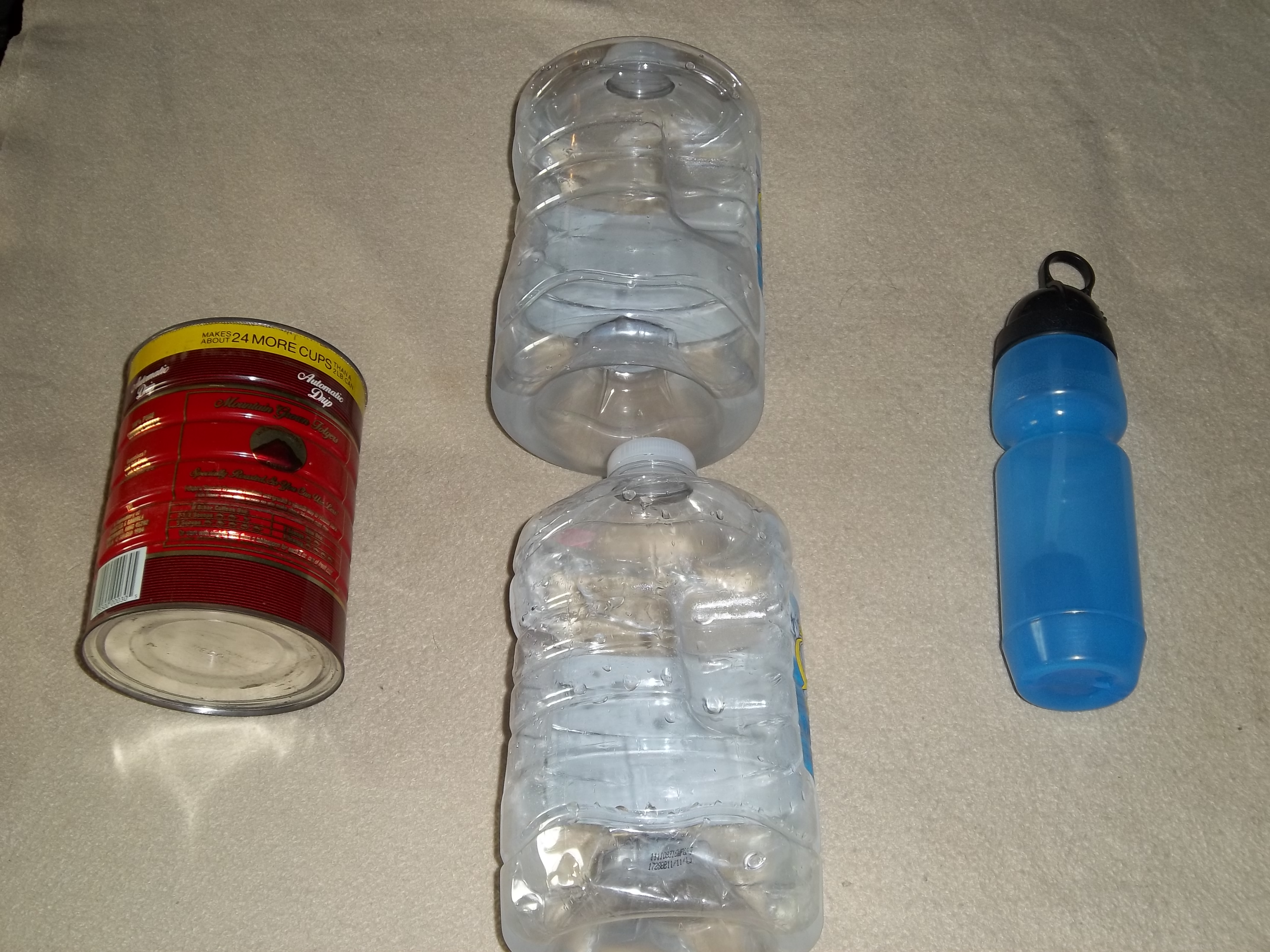 Food
Bouillon cubes
Hard candy that won't melt
Power bars
MRE
Emergency bar
Flares
Ice scraper
Small tool kit
Goggles (to keep rain or wind out of your eyes)
Wool blanket
4-way tire iron (I won't carry any other kind, this is a must IMHO)
Metal Folding Shovel
Tarp
Garbage bag('s)
Emergency blanket
Para cord (this is hard to see, but it's a 100ft section in between the flares and the garbage bags)
Fix A Flat
Jumper Cables
Map (not photographed)
Jack (not photographed)
Shemagh (not photographed)
Flag rag (color should stand out, if you live in the south white may be good. In Minnesnowta white isn't a good choice, so blaze orange it is.)
Heavy-Duty Leather Work Gloves
Safety Reflective Vest
Fire Extinguisher
Emergency Hammer (there are many types, as long as it has the metal tip for breaking a window and the ability to cut through a seat belt, it should be fine. Try to find a place within reach of the driver's seat to keep it; I keep mine in the door pocket.)
Glow sticks
Whistle (I have recently heard of this extremely loud whistle called Storm and Windstorm whistles, they claim it can be heard ½ a mile away. I'll be getting a few of these at some point. Good for waking the kids when they over sleep haha)
Walking shoes (this is a must, especially for my women readers who wear fashionable shoes for work. Keep a pair of walking shoes in your car kit.)
First Aid kit
Poncho
3M N95 mask (These have a respirator and will keep glasses from fogging up.)
Headlamp (great to keep the hands free, if you need to work under the hood or change a tire.)
Flashlight (I keep a shake light in my kit, no worrying if the batteries are good.
Candles (if you're stranded and need to shelter in your car, a candle can heat up a small area relatively well, just make sure to crack a window now and again for fresh air.)
Lighter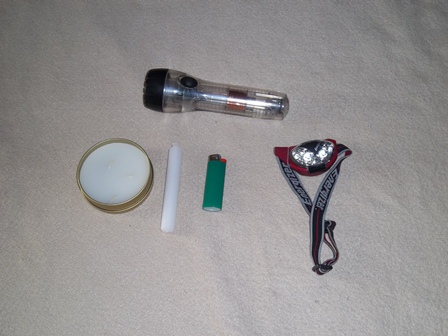 What other items do you carry as a part of your car kit?

Please click here to vote for Prepared Christian as a top Prepper site!
If you liked this article please think about sharing it on the social media listed below, thanks!