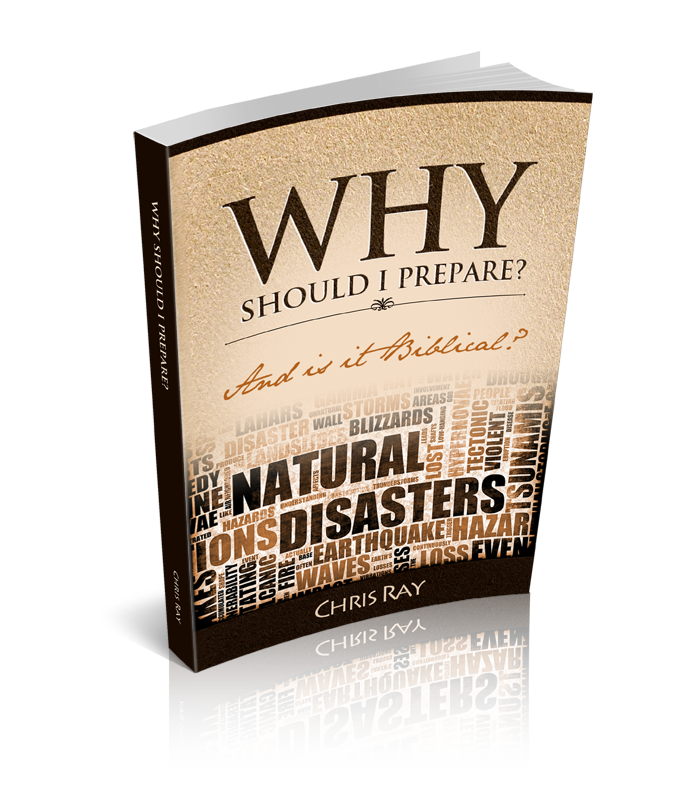 I'm excited about releasing my first eBook today, called "Why Should I Prepare and is it Biblical?". It's a free gift to anyone who signs up for updates via email. Those of you who are already subscribers, thank you so much for subscribing previously. You should have received an email containing the link to the download page.  If you subscribe to the RSS feed and would like a copy, send an email via the contact page, letting me know you would like the link and I'll send it to you.
This eBook explores some of the rational reasons I believe we should prepare, from the economy to natural disasters. The second half of the eBook explores some of the questions my wife and I had when we began to explore preparedness, such as "Is it a sin?" and "Does it show a lack of faith?" I also cover the verses I have found where God clearly tells us it is prudent and our duty to be prepared to care for our loved ones.
This eBook is free. Please feel free to share it with anyone you feel may be blessed by it and/or benefit from it. I simply ask that you not modify it in any way. If you send it to someone new or to someone who is on the fence about preparedness, I also link to the Getting Started to give them some first steps.
I have become a better (or possibly just lengthier) writer since I first posted "Is Preparedness A Sin?" and "Scripture Related To Preparedness". I have updated those articles with the text from the eBook.
To those of you who sign up for updates, thank you. I hope you enjoy the eBook as much as I enjoyed writing it.
May God bless you all,
Chris