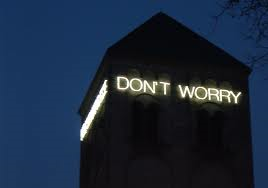 I get an email every once in a while from someone who has just started prepping and feels like they are way behind and won't have enough time to get prepared.  I think this is a pretty common reaction when someone "wakes up" and see's that there are some very real dangers that they need to prepare for.
I went through something similar and I am sure many of you did as well.  I discovered that there were things that could have a very real impact on my life.  I was also kicking myself for not waking up sooner, amazed that some of the things I was now seeing slipped by.
Then the amount of things I was unprepared for set in and I was sure there was no way I could get as prepared as I needed to be before these looming disasters set in.  I had far more questions than answers; where should I start? How was I going to pay for all of this?  What is the biggest danger?  How many things are there that I don't know about? And on and on…
Luckily I found some good sites and spent countless hours researching to learn about preparedness.  At the time I could only find the occasional blog post or forum post about prepping and Christianity.  This is a huge part of why I created this blog.
I discovered that few people ever felt like they were prepared enough.  Many who had been at it for years would say they wish they were better prepared.
Encouraging Words
Above all things; keep praying about it and keep seeking His guidance.
Here are some things I tell people who email me and have a case of NPE.
You're not alone.  The anxiety you feel is fairly normal and happens to many people when they "wake up".  Don't kick yourself for not starting sooner!  You've taken the most important step!  You've started!
Don't let yourself get overwhelmed.  You can burn out that way.  You may feel like you're quickly running out of time.  You're not too late!  There is still time!
Don't go in debt to get prepared.  There are inexpensive ways to get prepared.  You don't need to go from a week's worth of groceries to a year's worth overnight.  Slowly increase the shelf stable foods you already eat, get a means to purify water and a means to defend your home.
Be careful who you tell about your new found realization that you need to prepare.  Many of the people in your life are still asleep and it's not likely that you'll be able to help them wake up.  Many Christians think preparing is showing a lack of faith.  They, of course, are mistaken.  The other reason to keep a lid on your preparedness is something I call Being gray.  Essentially it means not drawing unneeded attention to oneself, so as not to be a target.
I also try to give some ideas on where to start.  I often discuss the five basic human needs and link to a page written for those new to preparedness called Getting Started.
Final Thoughts
Truth be told, there are still things that start in the NPE Syndrome.  I have learned to see it for what it is.  Turn it over to the Lord and rest in the fact that you ARE prepared.  As with everything, it is God's hands.
What encouraging words may you have for those with NPE Syndrome?
If you liked this article please think about sharing it on the social media listed below, thanks!