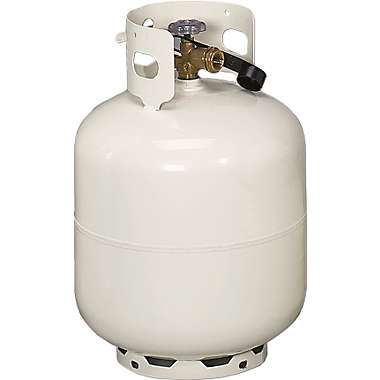 Energy is one of the five basic human needs. We use it to cook, to see and for power, among other things. For many reasons, propane is my fuel of choice to store and use if/when the grid goes down for any length of time.
Storage
Propane does not go bad like some of the other fuels and has an indefinite shelf life. There are multiple storage sizes; the 1lb, the popular 20lb and even some 200lb tanks that are available at various hardware stores. Many use propane for their primary fuel source and have the much larger tanks that are filled only once or twice a year. Before you decide to store larger tanks of propane, you should check local laws.

Availability
I'm sure this is not the case everywhere, but where I live there are two propane companies within walking distance, and a couple more within twenty miles. That's not counting all of the self-serve propane stations scattered at various gas stations and other businesses. A note about these self-serve stations; they are much more expensive here than taking the tank to a company to have it refilled. They are, however, a good way to trade in your older tank for a new one.

Utility
This is one of the major reasons I decided to go with propane. There is just so much you can do with it. There are camp lights, camp stoves, grills, portable heaters, generators and even some appliances that can run on propane. Here are some instructions on filling the smaller 1lb tanks from a 20lb tank.

Power
As stated, there are some generators that run on propane and some can also be retro-fitted to accept propane as a fuel source. I have heard that generators will use more propane than gas. If that's true, in my opinion, the point is negated because of how much easier it is to store large amounts of propane versus gasoline. I checked on the conversion for our generator and was told I needed to send them the carburetor, that they would modify it and send it back for $150.

Final Thoughts
I personally believe that if we were to see a prolonged grid down event, propane would be available longer than gasoline. The main reason for this is that gas would be used to run most generators and to fuel vehicles (if they're running). In suburbia, people generally only use propane for their grills and usually have just the one tank.

If you liked this article please think about sharing it on the social media listed below, thanks!