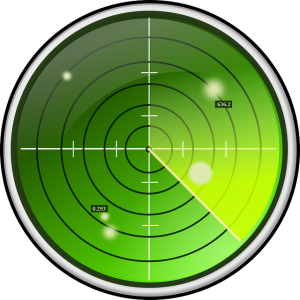 Situational awareness is the most important skillset when it comes to your safety.  By practicing situational awareness, you can avoid being in dangerous situations, possibly involving another person, unsafe driving conditions or any number of other things. 
I define situational awareness as the ability to take in information about those around you, your surroundings as well self-analysis, interpret that information and act accordingly to your current situation.  To fully develop this I'll briefly explore the tree aspects of situational awareness.
Awareness of Those Around You
Coopers Color Code is absolutely a part of situational awareness.  To be fully aware of any given situation you need to be aware of more than just whether or not someone an immediate threat to you.  For instance, let's say you are in a room with twelve other people.  You are in Condition Yellow of Coopers Color Code and have assessed that no one is an immediate threat to your safety.  If you take in the entire situation, you might notice that the gentleman a few seats away on your left is sweating and rubbing his left arm.  You might also notice that the couple to your right is having an argument, albeit a quiet argument, but an argument nonetheless.
You can learn a lot from just watching people. They often tell you things they wouldn't say with their mouths.  In fact I think more people tell the truth with their actions than they do with their lips.  This by itself isn't enough to be fully aware; it is just one piece of the puzzle.
Awareness of Your Surroundings
Being aware of your surroundings means not only paying attention to what you see but often what you don't, comparing what is normal to what you have in front of you and assessing it and looking for things that are irregular. 
Here is an example of something standing out from what you are used to seeing.  You often stop at McDonalds for coffee at 6:00 am.  There are a few cars in the parking lot, lights on inside and you can see the employees working.  If, one morning, you pull up and there are cars in the lot but there are no lights on and no one answers the drive-thru, the differences should be setting off some alarm bells.
Here is an example of something you might not see often but that you have to assess, depending on what you believe to be normal; you are finishing up your Christmas shopping at a popular mall and notice a backpack that is sitting on the floor, partially hidden, with no one near it.  This is abnormal as you would normally expect to see people near the bag.
Awareness of Self
We're all aware of what mood we're in or how we feel about something, but sometimes we might not know why.  For instance, there have been times when I've met someone and almost instantly wanted to punch them in the mouth.  Does it make sense?  No, not really.  Should I feel that way?  No, probably not.  Should I pay attention to it?  Absolutely, yes!  I'm not easily angered, so when someone does anger me, I immediately go to Condition Orange and pay close attention to them.
There are often things that our subconscious picks up on that we often don't "see" right away, if at all. Call it intuition, your gut or the Holy Spirit, but when something inside starts sounding alarms do not silence them with logic. I think women have an easier time with this.  Men can feel shame when feelings of fear, anger or other "bad" emotions come to the surface, so we ignore or explain them away.
Sometimes awareness of one of these is enough to get you to take action, sometimes it could take more.  The more you practice situational awareness, the easier it will become to notice things that would normally have gone unnoticed.  If you think you could use some help increasing your situational awareness I will share some tips on Friday.

Here are several ways you canTrain Situational Awareness.